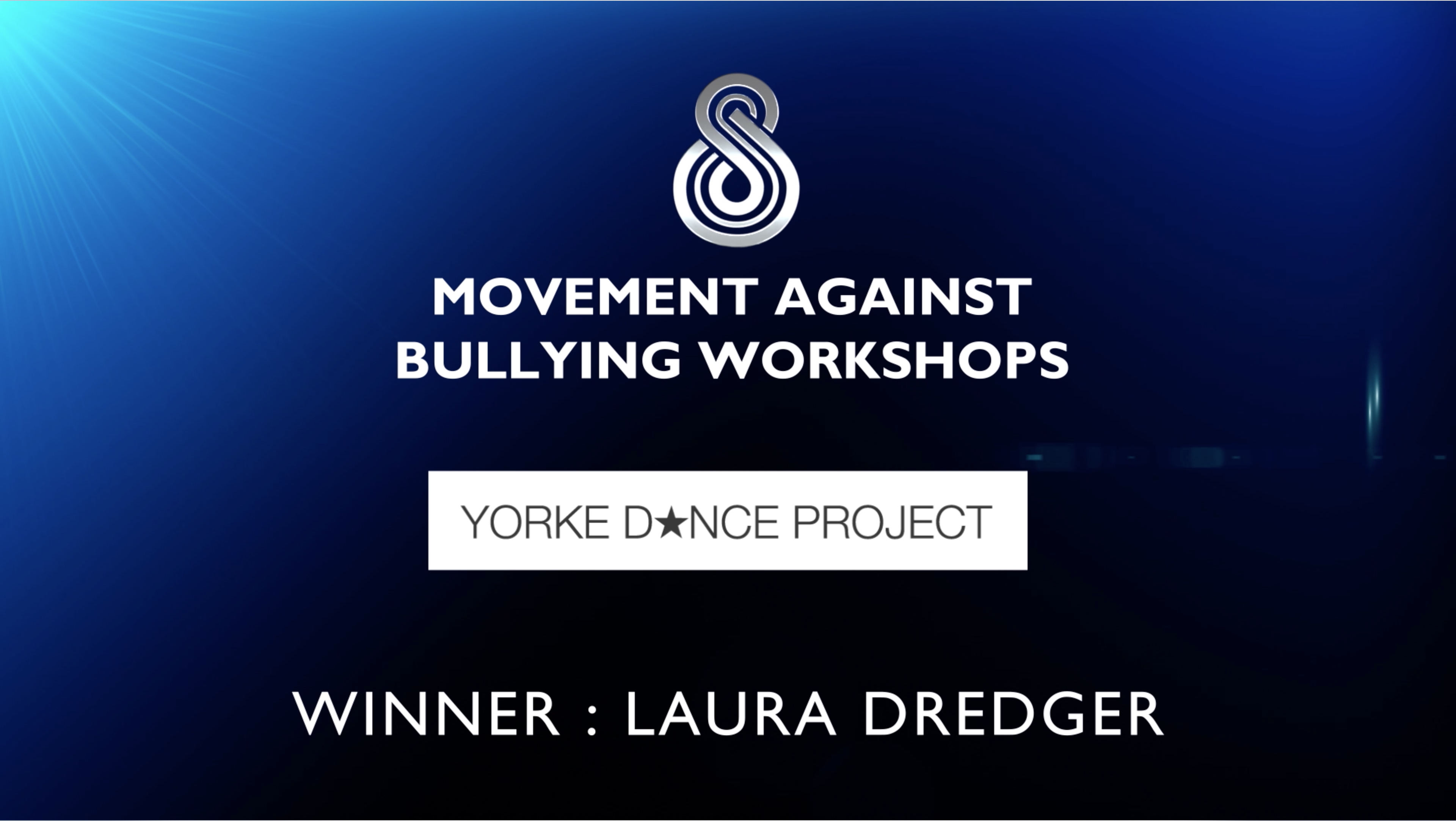 Award: Movement Against Bullying Workshops
Winner: Laura Dredger  Location: London
Our education Leader Laura Dredger with the support of a dance therapist and child psychologist, recently devised a highly successful movement workshop that investigates, visually and physically, the impact of bullying. Small groups of students work with Laura to express what bullying means to them and together find ways, through movement, to create positive outcomes. Laura skilfully navigates each class so that all students come away with a new and positive perspective, with empathy and compassion.
About the Charity
Yorke Dance Project is a contemporary ballet company that tours dance nationwide in tandem with educational outreach work. Our focus is on taking workshops to schools and colleges that do not have easy access to dance, providing opportunities for young people to find a way to communicate and motivate through movement.
For more inspiring stories from the Sport Gives Back family, please click the name of another one of this year's charities.

Active Communities Network – Dame Kelly Holmes Trust – Greenhouse Sports – Lord's Taverners – Samson Centre – Saracens Sports Foundation – Sported – Sport Works – Youth Sport Trust.